Little Champion's one stop shop for skill development & activity boxes for children
12 Indian states delivered in 12 months at your doorstep
Used by 300+ children across India
Exclusive Summer camp for children - Going on now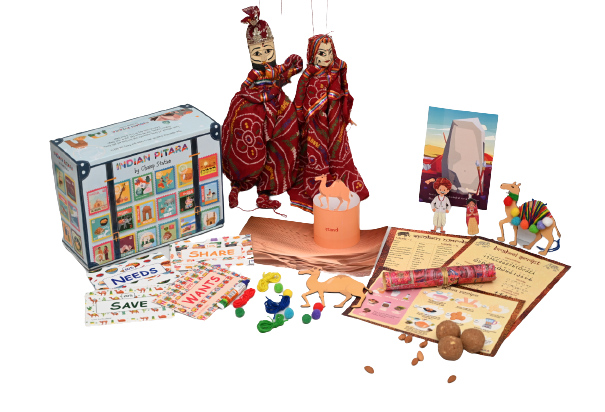 The Rajasthan kit from Indian Pitara
What do you get in each Activity box for kids?
12 children activity box delivered in 12 states
Hands-On Skills
Spoken Language
State Scripts
Traditional Recipes
Self Development activities
Your child will stay away from TV for hours as he or she will be engrosed with this kit
Why go for Indian Pitara's Educational Kit
Explore the Indian Pitara
Every box comes with one Indian state & fun activities which are hands-on & unique, collectibles from all over India. You will be able to virtually travel entire India sitting at your home
States you will be exploring
Each kit is designed to help your child to become smart and learn more about India 
Who is this Activity kit for?
It is best suited for 5+ years of children, while even adults can benefit tremendously and its suitable for any one.
You may use this kit for 3+ years too but Parents have to supervise and show the activity in this case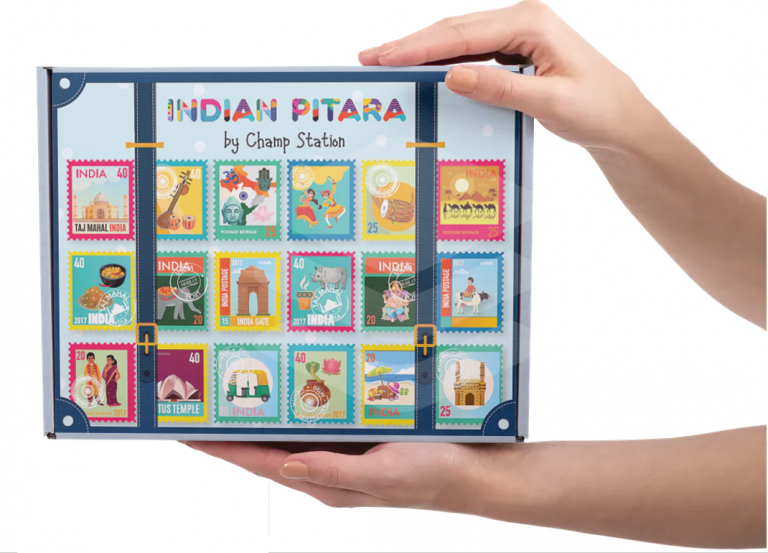 Invest to grow your child's skill
Choose the Perfect ACTIVITY BOX FOR YOUR CHILD
What your child can learn with our educational box?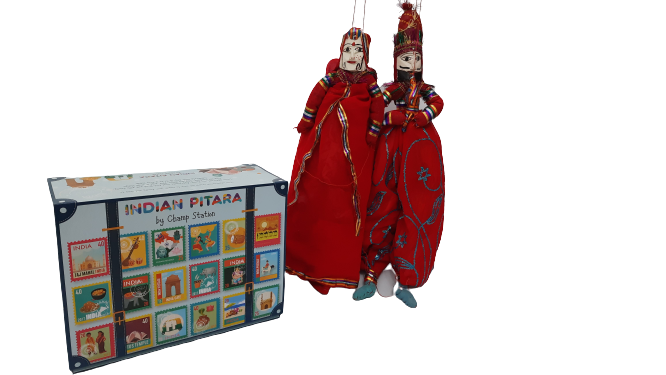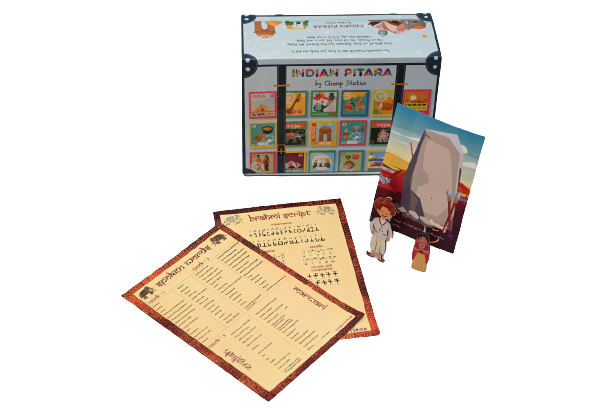 Learn writing an Ancient Brahmi Script
Learn about Different festivals of India
Cook a dish each month from different state
Learn the art of shadow painting - Increase craft skills among your child
Learn the art of saving and investing money through envelop system
Indian pitara helps your child to explore India sitting at their home by playing
How does this kit help parents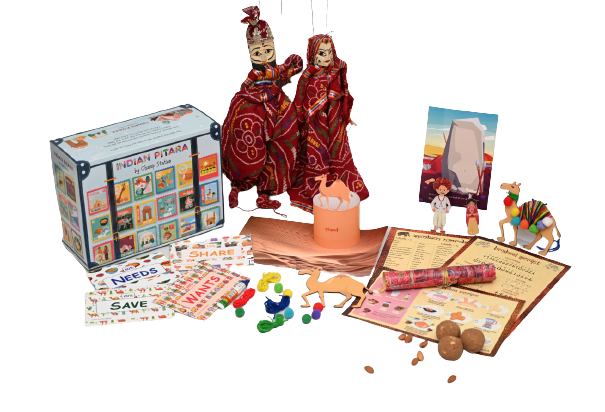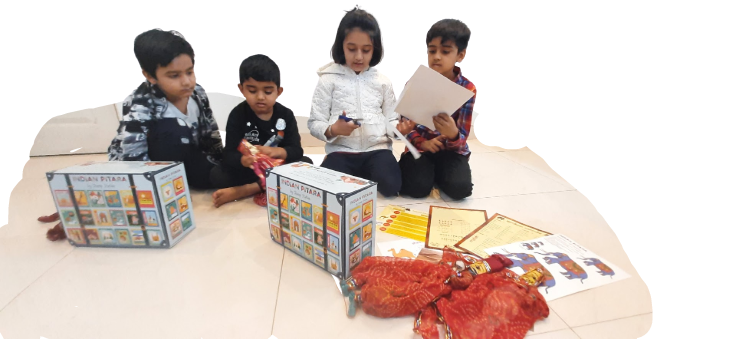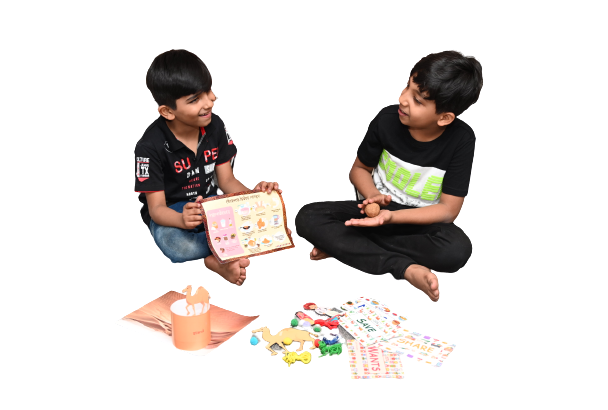 "When I first received the kit, I was really excited to see multiple activities and my child would stay occupied for hours without TV and mobile. Infact when she started speaking words like mapusa and bapusa I was really astonished, this kit is a must have for any mother who wishes to impart values among their children"
Kavita lakhani, mom of 6 year old from bandra
"I had subscribed to multiple kits earlier but my child used to get bored really fast, but when Sana got Indian Pitara, she was so happy receiving the puppets and camel shadow activity that she invited her entire building to showcase her story telling skills, that time I realised the importance of our culture and thanks to Indian Pitara that my child is exposed to India like never before
Tania Mukherjee, Mom of 10 year old from Bangalore
"We all know that excercise and money saving habit are important but we are unable to teach it effectively to our child, but now with Indian Pitara my child not only learnt how to save but he also is able to guide us through envelop management system. Thanks to them every month Rahul is making progress by learning new language and new skill, I think this kit should be made compulsory in all schools "
Avinash gupta, father of 12+ year old from pune
Travelling is one of the best teachers and it offers some great life lessons. We have packaged all those lessons in our Indian Pitara box and deliver it to your home every month. Your child along with family learns to speak in a new language, write a new script, learn to eat local, adapt some self regulatory qualities and learn a lot of new things
Email:
roshni@champstation.com